Blog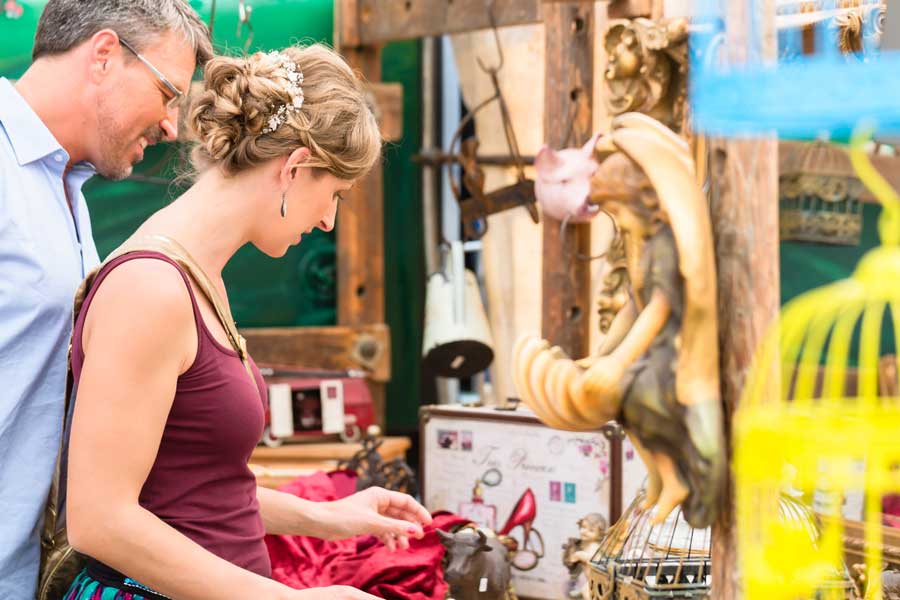 Once you get the keys to your Eid-Co Home, it's time to make it your own! Although we offer customizable upgrade options for our customers, what really makes your home unique is your personal touch. For people who really enjoy filling their homes with quality, curated pieces, you can't go wrong with sourcing antiques. These are items that have stood the test of time and can impart a story just by looking at them. If you enjoy the thrill of the hunt, here are a few tips on how to do so successfully.
What Is an Antique?
First things first. What even is an antique? Some people interchange the word antique with the word vintage, but they are technically different terms. A vintage item is something that is roughly 20-99 years old. A true antique item is something that is 100 years or older. Something that is over 300 years old can be described as an artifact or an antique.
How to Identify True Antique Pieces
There's nothing wrong with vintage pieces. Eventually they will become antiques too! But if you want to know what to look for and how to identify a true antique piece, here's how.
Antiques will have been made before the advent of mass production machines. They will be handmade and usually there will be signs of this. Look for slight imperfections and unevenness. Or look for antique construction methods, like dovetail joints.
Another indicator of an antique is the use of different types of wood. Antique furniture makers did not waste materials. Look for less valuable wood used in inconspicuous places, like the bottom of a drawer.
Next, research whether similar items are used in the modern day. If you don't really see the item, come up in your searches, odds are more likely that the piece is an antique.
Search for stamps or marks that specify the maker of the piece as well as the year of production. You can most often find these on the bottoms of dishes and inside drawers or along the backside of furniture. This is the best way to determine the authenticity of an antique.
And finally, a great indicator of an antique is inconsistent wear. New furniture that is produced to mimic the distressed look of an antique will have a pattern to the marks. A true antique will have some areas that are more worn than others, miscellaneous scratches, and scars.
By Eid-Co Homes 4-18-2022