Blog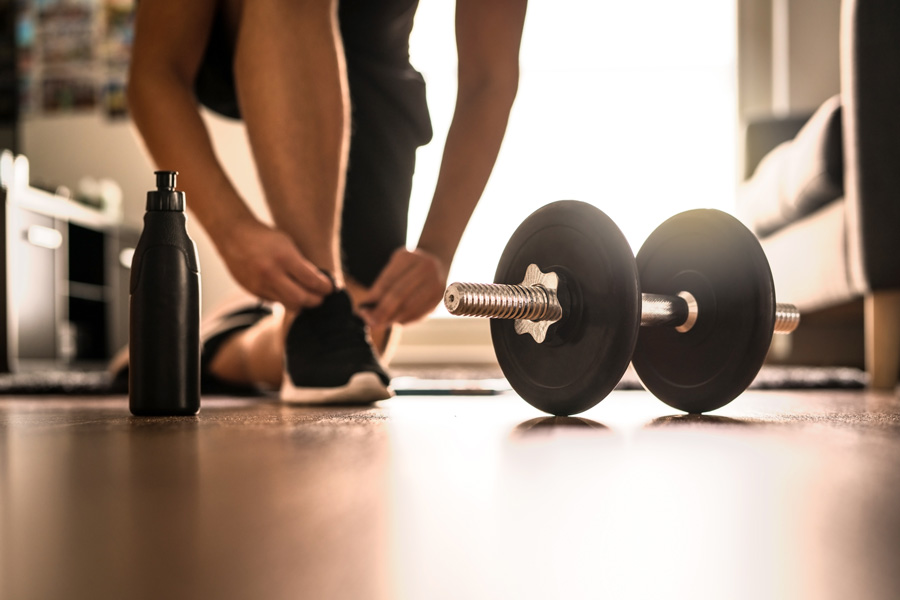 With online workouts on the rise and easily accessible, it has become very simple to create a home gym or workout room of any size. If you are ready to increase your strength, balance, and stamina while easing your stress you ought to consider creating your own workout space tailored to your unique fitness goals.
Here are a few tips for creating a fitness space, big or small, on any budget:
Consider Your Space
The size of your gym will depend on the activities you want to do and space you have available. A HIIT (High-Intensity Interval Training) workout will likely require more space and equipment than Pilates or yoga might. If you are low on space, you might consider cutting out all the extra equipment in favor of performing bodyweight exercises, which can easily be tailored to your fitness level and have the added benefit of combining balance training along with your strength training.
If you are low on space or love fresh air and sunshine then you might consider using your deck, patio, or yard for working out. If you do, be sure to examine your surroundings for potential hazards and make sure you have enough space and stability to move safely.
Setup
The equipment in your gym is only beneficial if the area is set up so that you can use it correctly. Two large contributors to injuries while exercising is poor form and improper use of equipment. In your home, you likely will not have a personal trainer available to correct your posture, so a mirror is an essential element that will enable you to reap the full benefits of your routine. With plenty of light and a large mirror, you can easily monitor your own form. An added advantage of a mirror is that it can make an area seem more spacious.
You will also want to think about your workout spaces flooring. You will want enough cushion to keep your joints healthy but a stiff enough material that will give you the stability for movement. Gym flooring can be found in small square pieces that connect so you can easily install it in a space of any size. This will also protect your floor from friction and moisture.
In this article, we have considered how to set up a fitness space that is exactly right for your needs. Make sure to check back soon for part 2, to get some tips on how to stock and organize your home gym. See you next time!
By Eid-Co Homes 5-18-2021