Blog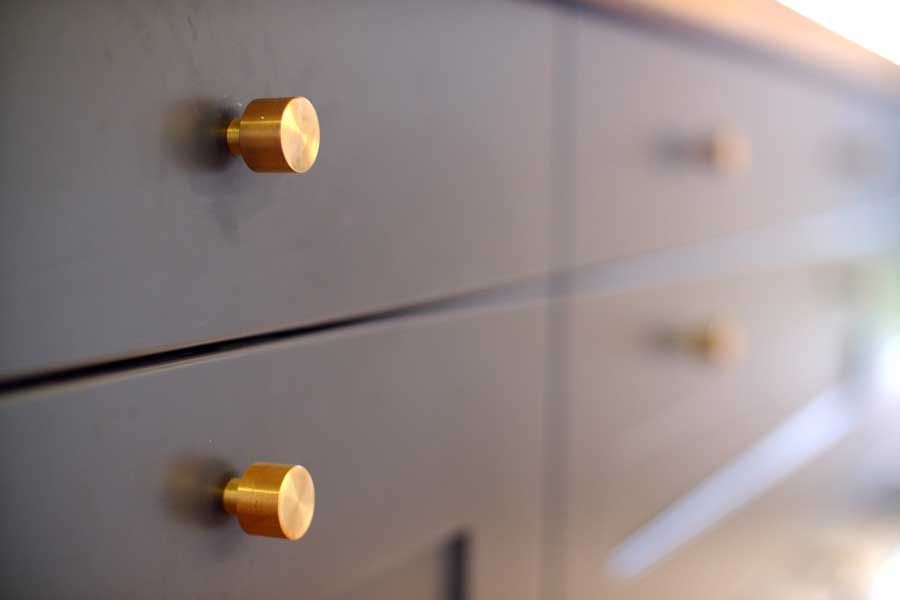 Eid-Co Homes endeavors to build homes that are environmentally friendly, energy efficient, and in classic styles. Even still, you may crave a change of scenery after living with one style for some time. One seemingly small and budget friendly change you can make is when it comes to your cabinet hardware. Changing up your handles, hinges and drawer pulls can go a long way in changing the tone of any given space. Here are a few options.
Soft Close Hinges
Before you get started on style, making your cabinets more functional is a great place to begin. Soft closing hinges are easy enough to install that you can do it yourself, and they will instantly upgrade your kitchen or bathroom. You no longer have to experience the jarring sound of slamming cabinets!
Add Shape
If your space feels boring or sterile, adding some interest in the form of fun knobs is a wonderful way to switch things up. There are some stunning unusual options available today. Marry rustic and refined with gold gilded geode pulls or have fun with wooden hexagonal ones.
Brass
If you want something that stands out but still isn't too loud, a brass option may work well for you. Clean, slender bars of brass are the perfect way to integrate classic charm with modern.
Black
A choice that is sure to complement even an ever-changing style, is black. A matte black handle or knob will still feel modern but will give you room to play around with architecturally interesting shapes at the same time. Black hardware can bring an industrial feel in order to add intrigue to a feminine space. And you can never go wrong with a black and white color scheme.
One you have chosen your hardware; all you need is an afternoon or evening and a screwdriver to complete the job. The project is quick and easy, but the results will refresh any tired space.
By Eid-Co Homes 8-13-2021