Blog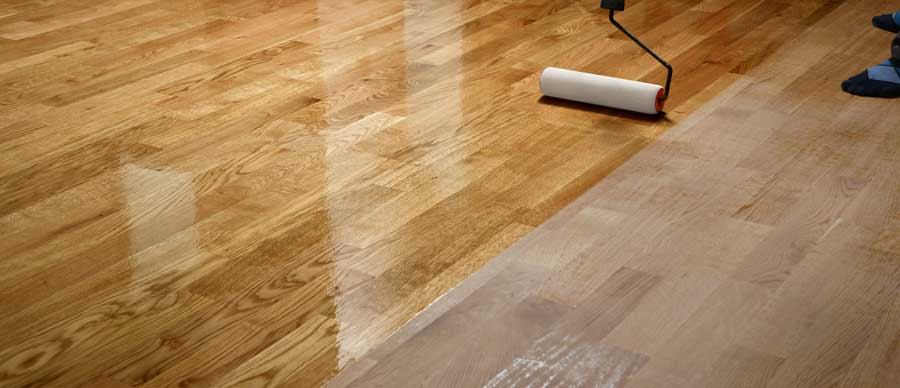 One of the features that we are proud to build at Eid-Co Homes is our permanent wood foundation systems. These foundations contribute to our homes being comfortable, warm, and eco-friendly. In addition to our wood foundations, you will find solid wood elements throughout our builds. And that is because wood never goes out of style. Wood has been used for centuries for all sorts of building purposes thanks to its durability and the fact that it is a naturally found resource. And when it comes to home upgrades, hardwood flooring offers you the biggest and most consistent ROI.
What You Can Expect When Refinishing Hardwood Flooring
Hardwood flooring is a natural material. So naturally, it reacts to its environment and changes over time. For the most part, this looks like scratches and dulled finishes. When the wear on your flooring is starting to show, give it a little love by having them professionally refinished. This process will restore the look of your hardwood flooring and protect them for years to come. The refinishing process is relatively mild in terms of disruption. It is not going to throw your daily life off for months like other popular home renovations will. A day or so is usually all it takes to complete the job, depending on your home's square footage. And as far as monetary investment goes, the average refinishing job will run you about $3,400 but the value it adds to your home hovers around $5,000.
What You Can Expect When Installing Hardwood Flooring
If you want to add hardwood flooring to your home, this project also pays off. It is a bit more of a monetary and time investment, but still quite conservative when compared to other popular home improvement projects. The average cost for installing brand new hardwood flooring is about $5,500 and the value that hardwood flooring adds to your home is about $6,500.
Clearly, when it comes to both installing new hardwood flooring or refinishing existing hardwood flooring, you are likely to make back the money you put into those projects and then some in terms of home value.
By Eid-Co Homes 2-23-2023